Fintech and the Metaverse are the two hottest sectors of tech in 2022. While Fintech is more established of the two, the Metaverse is bringing in a lot of uncertainty as the early stage exploration of the field has begun in 2021.
At its core, the Metaverse is a virtual world, similar to the book and movie Ready Player One. In this virtual world, users will be able to experience events, participate in activities, purchase virtual services, products, and cosmetics, through their online characters or avatars. Significant players like Meta, Microsoft, Snapchat, Roblox, Minecraft, and Epic Games are all invested in this space, with an emphasis on virtual reality, augmented reality, and immersive experiences.
As in all industries, financial innovators are looking for ways to integrate and provide their services into this new world, as many believe this to be the next frontier of the internet. The most impacted industries planning to impact the metaverse are the social media advertisement and video game giants that leverage their vast user bases, creation platforms, interactive digital events, and state-of-the-art hardware to provide that immersive experience to their users. While the initial focus seems to be on virtual reality, digital assets, blockchain, and cryptocurrencies, the reality of the matter is that the metaverse will offer limitless opportunities for any industry, including the financial sector. Whatever form the metaverse ultimately takes, its emergence will require finance technological evolution in infrastructure, consumer-centric hardware, platforms, and more.
There are some examples of financial players who have already rushed into the metaverse world to establish themselves as forerunners of the digital finance future. Brokerages and banks in Korea have already begun to construct active virtual environments for their clients, according to the Korea Times in August 2021. Kookmin Bank allows its customers to move around in their own virtual financial town that has a virtual branch and financial playground for customers to better explore and understand their finances. Customers can wander into the virtual branch, interact with content and then speak to a real-life agent through a video call, all through virtual reality. Woori Bank has opted to join a broader community initiative, the 'Metaverse Alliance.' The Metaverse Alliance is called the 'K-Metaverse Alliance,' a part of the Korean government's digital new deal program hosted by the Ministry of Science and Technology. Currently, it has around 450 companies and banks as members, including Samsung Electronics, Hyundai Motor Company, SK Telecom, Naver Labs, Woori Bank, and Hanryu Bank.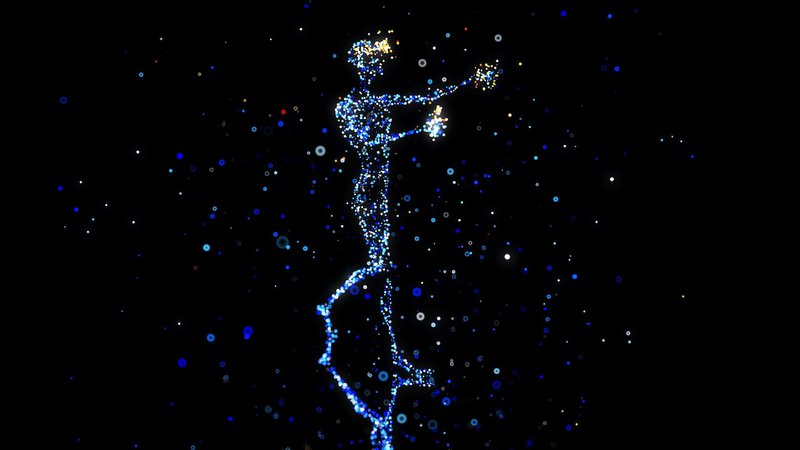 The Metaverse will be a shared virtual world with a well-functioning, virtual economy. You will be able to buy and sell land, buildings, avatars, advertisements, products, services, and more, all with digital currency. In this world, users will need financial systems in place to provide them with this level of secure payment structure. The ability for fintechs to create solutions to manage finances and transactions will be crucial.
Another undervalued aspect of the metaverse will be financial data management systems. A virtual world where buying and selling houses, products, cosmetics, and land is possible implies a massive economic ecosystem, similar to the real world. With a massive economic system comes massive amounts of user data. Managing this level of data will be highly profitable and require a level of security only scene at the highest levels of banking.
Along with those elements, cryptocurrency will completely transform the metaverse. While some analysts believe that USD will still be seen as the primary form of currency, others believe that cryptocurrencies like Bitcoin or Ethereum will shine in the spotlight and get the major recognition and use case they deserve. Currently, stablecoins like the two mentioned are seen as an investment and have little to no purchasing power in the real world. This could change drastically in the metaverse.
Currently, the value of many cryptocurrencies continues to soar, with the drawback of its extreme volatility at the back of everyone's mind. This is partly because of the lower liquidity and lack of regulation in the crypto market. However, a virtual economy would need a virtual currency. Cryptocurrencies work like virtual cash in virtual worlds with transactions almost instantaneous and the blockchain technology behind them designed to build trust and ensure security. The metaverse will require transactions to be completed on an on-demand basis, which is something that blockchain and crypto assets can help enable. For a truly virtual reality environment to work and function as advertised, there will need to be transactions that occur on a secure and almost instantaneous basis. Specifically, individuals will need to be able to transact and interact as easily as if they were in person and have the confidence that these transactions will be completed. In a world where speed, transparency, and security are almost fundamental, crypto becomes a necessity rather than an option. USD will not be able to provide these benefits in a virtual form as easily or well as crypto could. Having a payment method that is secure, traceable, and transparent will be an integral part of how this space will evolve going forward.
The metaverse is still an emerging area of interest, but the underlying truth is there; to facilitate and realize a fully functioning metaverse, blockchain and crypto assets will need to play a prominent role in its financial system. In order to realize the true potential of this space, there will need to be a transparent and traceable method to conduct transactions safely and securely. Without these systems, the metaverse is just an idea with no financial backing.