Driven by trends, many fintech companies introduce a lot of newfangled features that don't meet user needs. Often, people cannot appreciate the innovations and don't understand the interface of the product, therefore they leave forever. The pursuit of "modernity" turned out to be a real disaster for some startups that forced them to leave the market. Standing at the origins of creating a financial application, I also faced this dilemma.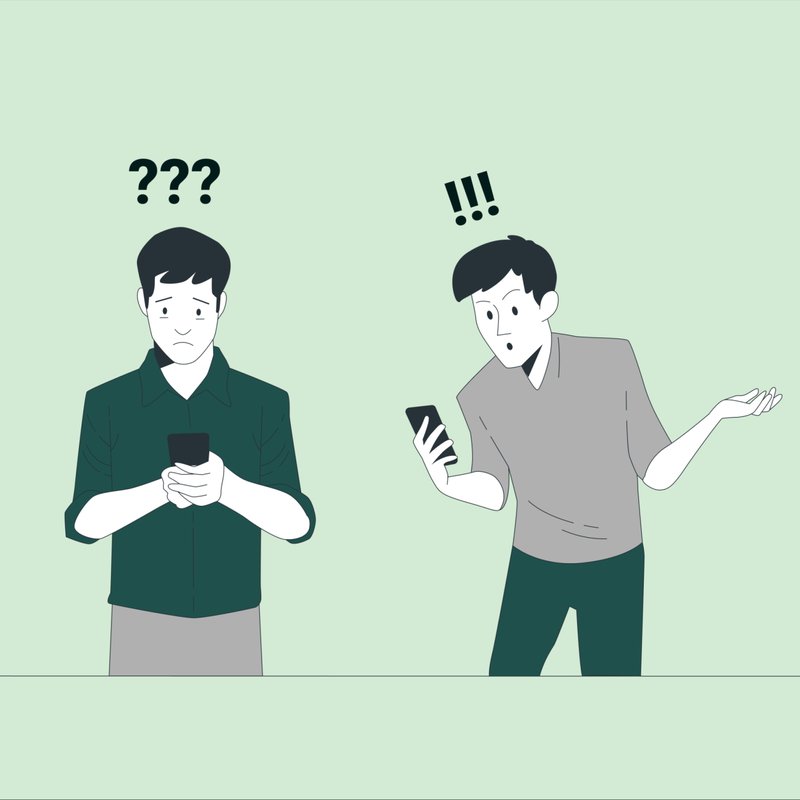 User benefits
Neobanks, also known as non-bank financial companies (NFCs), typically provide financial services that are traditionally offered by banks. At the same time, they do not have to follow the same strict regulatory requirements. More often than not, we find services that specialize in or combine well-known functions, for example, lending, online payments, investments and insurance.
Some of the popular features that neobanks integrate are:
Online Payments: Many NFCs offer online payment services that allow users to transfer money online;
Online loan applications: This feature allows customers to easily and quickly apply for a loan online, without visiting an office in person;
Mobile applications: The vast majority of NFCs develop mobile apps to provide easy and convenient access to their services.
Online banking: This feature allows customers to manage their accounts, perform transactions, and view transactions online.
Integration with social networks: Customers can apply for loans and get information on social networks such as Facebook, Instagram and others.
Despite the superficial convenience and usefulness, even such simple actions confuse customers in practice due to poor implementation and the wrong focus.
More is not always better.
The in-depth analysis of the fintech market shows that creating features is an obsession for many companies. "Customers measure the value of a product by the number of newfangled features." This is indeed one of the most popular opinions. It's shaped by the suggestion that the more features we can provide the audience with, the more likely they are to use the product.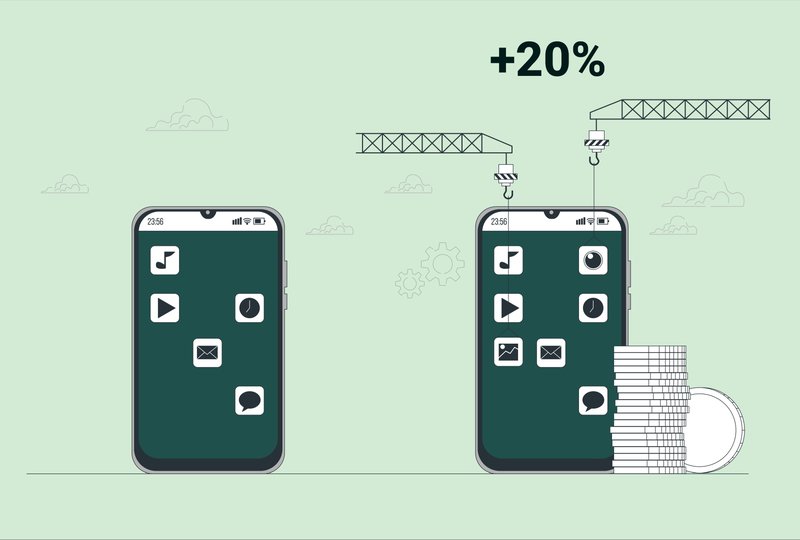 This principle worked really well in the era of marketing when you could come into a store and compare several seemingly identical gadgets at a similar price, but with different functionality. Obviously, the choice always fell on the device which had twice as much stuffing. The buyers did not care that only 20% of the features could be used in their daily life.
However, in the case of digital and mobile banking, there is a flip side of the coin. Refusing to use new features, users will leave the product, and this is exactly what they would do if there were an abundance of them. Most likely, even low prices and high accessibility will not be able to influence their decision.
According to statistics, more than 63% of users have access to mobile banking in one form or another. Based on the analysis, I can highlight the following highly demanded functions:
Instant money transfer;
Free banking;
Sharing accounts with friends;
Convenient and easy to use mobile banking app;
Access to foreign currencies;
Deposits:
Availability of budgeting as a service.
As practice shows, these features are more than enough to retain customers. Until they work at 100%, it makes no sense, in my opinion, to switch to add-ons. My observations and interviews have shown that people don't like overloaded services, and more often than not they prefer simple solutions. By analyzing the customer experience we come to the conclusion that some features play a key role, while others do not make any sense at all.
There is low demand for sophisticated investment management tools among the audience of financial apps. More than 80% of the world's population are not professional investors. They don't need the accompanying add-ons, as they only overload their interaction with the service. For similar reasons, most customers don't need accounting functions or security systems. People don't want to get into them, let alone get down to the nitty-gritty of them.
There are several reasons why such features may be less popular with users. Here's an example based on personal observations:
Lack of awareness: Sometimes users may simply be unaware of new features being introduced in non-banks, or may not understand how to use them.
Difficulty in use: The longer a person tries to figure out an add-on, the more he or she becomes alienated from the product.
Inconvenience: Some new features may require the user to connect additional devices, which is not always possible.
Lack of real need: For example, if the user does not use social networks, the integration with them may become redundant.
There are also a number of other factors, such as attractiveness and usefulness. Lack of value is actually treated as negligence, which not everyone is willing to accept.
Based on this, it is clear that in the process of integrating any features into a mobile app, one should ask the question "Who will use it and what is the value in it?".
In fact, a product with only one, yet very useful function achieves more success than a complex service with dozens of incomprehensible add-ons. This hypothesis has been repeatedly confirmed by startups that took off and focused on developing a lot of new features after launching the MVP.
The Acorns service has proven itself in this area. This application was created exclusively for investing. It allows users to automatically invest the balances from each transaction into a set of ETF funds. The product achieved success thanks to a simple and convenient way of investing for beginners.
I can also highlight Chime, a banking app that allows users to track and manage their finances, as well as receive money transfers and withdraw cash at no charge. I can't help mentioning Sonect, a Swiss fintech company that turns every store into a virtual ATM. With banks around the world abandoning ATMs en masse, cash withdrawals are becoming increasingly problematic. Sonect aims to solve this problem by allowing customers to withdraw, deposit and transfer cash at any retail outlet, be it a café, pharmacy, store or any other place that accepts cash.
From this brief analysis, we can come to a conclusion that the desire to keep up with trends is a trap in 90% of cases. With this approach, the convenience and simplicity of the service architecture become secondary. Given limited resources and time, the necessity to focus on basic needs is the top priority.
The future of financial services belongs to the tried and tested actions.
For example, to make online payments in some popular financial apps, you still have to go through a complicated customer experience. For example, you start by selecting the "payments" section, where you see a long list of 20 or 30 payment options. Then, after selecting domestic payments, you find an extensive list of fields to fill out. A chore no one wants to deal with on a regular basis.
In the customer experience era, this complex process requires immediate change. Users aren't interested in buying many features of the drill, they just want to hang a picture on the wall faster. We see modern businesses transforming and beginning to meet user needs in a variety of other ways. For example, some services have already been able to simplify online payments allowing users to select a specific person from their contact list and enter an amount of transfer.
Currently, we see the following ways to solve this problem. Instead of integrating newfangled features, we need to provide a simple and straightforward service for making a payment. Users want to send money, not to think about how to send it. In the digital age, companies face an important challenge to provide customers with the best possible experience without getting bogged down in technicalities. It is the integration of existing features on user requests that is on the agenda now.
Here is an example from personal experience. Recently I shopped on a popular marketplace. After I had collected a whole cart of things I needed and hit the payment button, the app advised me to buy a few more pounds worth goods for free delivery. At this point, I was distracted by a phone call, and during my absence the intrusive advertising already managed to pick up a service for me that had no limits and offered completely free delivery. I think I don't have to specify where I ended up shopping. The conclusion is simple: new features don't always help, and sometimes they work the other way round, distracting from the main goal.
Aggressive marketing is a thing of the past.
Not so long ago, it was all about increasing sales. It was about winning market shares, fighting competitors, and massive advertising. With the development of digital technology, the world has undergone a transformation, and now people decide on everything. To meet the new standards, businesses should have customer focus, shift their mindset and change their culture. It's time to switch to a new track, to move from sales to the customer experience.
Successful fintech companies differ significantly from traditional financial institutions in their attitude to clients and business. The modern approach is aimed at helping the customers rather than manipulating them. These principles require different priorities and ethics. First and foremost, it is about caring for the client, their needs and experiences. In this way, the consumer trust is built, who as a result can even become a brand ambassador.
Problems that can be encountered when integrating features.
Most often, at the stage of integrating features, companies realize that the service is implemented incorrectly due to errors in the code or incompatibility with other parts of the application. Performance problems are also not eliminated. For example, a new feature can significantly reduce the speed of the interface due to an overload of resources. Security nuances are also an important aspect. Insufficient analysis of the add-on can create a trap door for fraudsters, for instance, by allowing sensitive data to be processed or increasing the likelihood of hacking. There are cases when innovations are already complex at the testing stage.
Sometimes you have to give up convenient functionality when developing applications for various reasons. The main one is resource constraints. For example, it may turn out that launching a certain function requires too much time or money, which is not justified within the framework of a particular project. Another reason is the complexity of implementation.
If the feature requires a lot of development or complex technical solutions, this can significantly delay the product's time to market. The third reason is that users are not interested in the feature, which reduces the return on investment multiple times.
Therefore, to solve this problem, it is essential to delve into market research and only develop features that will surely be successful.
As part of development, product teams face a lot of challenges all the time. The desire to make the best app with a lot of functionality is not always feasible. In addition, what the team likes is not always the same as what users will like. This is why it is vital to conduct thorough research before starting the development of a particular add-on. Investing in research and analytics allows us to save a lot of money and understand what features should be declined.