Miguel Armaza sits down with Eric Satz, Founder and CEO of AltoIRA, a company on a mission to help individuals in the US access and execute investments in alternative assets using their retirement savings.
We cover
Eric's journey from investment banker, to coffee shop owner, to venture capitalist, to AltoIRA founder
What influenced him to pursue entrepreneurship throughout most of his life
Why he thinks this is now a great time to invest in private companies
The advantages of launching a fintech startup in Nashville, Tennessee
Why he thinks the only thing harder than fundraising for startup money is making somebody laugh and why he has so much respect for stand-up comedians
And much, much more!
Eric is also the host of his own podcast, The Altogether Show, which features unfiltered interviews with untraditional entrepreneurs who ignored boundaries and followed their instincts and he was kind (and crazy) enough to invite Miguel as a guest on his show a few days after the recording of this interview.
Listen to the full interview → Spotify | Soundcloud | Apple Podcasts
Always Building
Eric Satz has been an entrepreneur ever since he can remember. From selling lemonade out of an un-air-conditioned van as a teenager in Miami, to running the newspaper distribution business as a student at Amherst college, to even launching a coffee shop in New York City. Building has always been in his blood, but his journey has definitely come with a fair amount of setbacks along the way.
When Eric and his family moved to Nashville, Tennessee in 2003, he and his wife launched Plumgood Food. The business was an online delivery service and worked quite well for several years, up until the economy plummeted in 2008 and crumbled the business along with a big part of the global economy. Leveraging his entrepreneurial experience along with his optimistic fighting spirit, Eric seized this moment and launched a Venture Capital fund with the state of Tennessee as its sole LP (investor) to invest in Tennessee-based businesses. But it was almost a decade later that he had a proverbial "light-bulb moment" and realized he should be using some of the funds of his retirement savings account to invest in private companies and alternative assets. As he continued exploring the idea, he recognized this was a business opportunity and launched AltoIRA.
Accessing Private Markets
AltoIRA is a platform that simplifies and streamlines the process for retail investors to add alternative assets to their Individual Retirement Accounts. The firm has simplified and made it scalable for people to invest in alternative assets (private equity, real estate, venture capital, cryptocurrency, art, and more) and Eric is particularly proud to have taken a month(s)-long process to less than two days.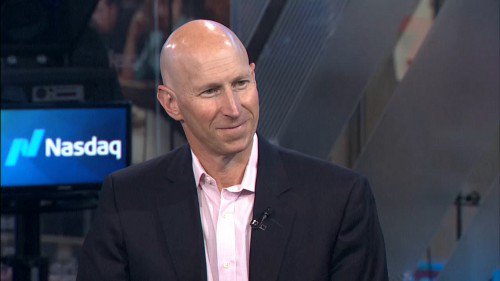 Giving folks the ability to participate in this asset class makes sense. Eric argues this is one of the best times to be investing in private companies and the opportunities for outsized returns that exist in private markets are no longer available in the public investment world. Additionally, he explained why there's really no such thing as true portfolio diversification with ETFs, mutual funds, or index funds because they are all selling some combination of the same market sub-segment of no more than 400 companies. To find real returns that will eventually fuel people's retirements, investors need to access alternative assets.
For AltoIRA the opportunity is massive. In the US alone, north of $30 trillion are sitting in 150 million different retirement accounts and less than 5% of that is currently invested in alternative assets. But if you look at the portfolio of professional managers, they allocate 25%-50% of their investments in alternative assets. Why shouldn't the individual investor do that as well?
Passionate Entrepreneur
For the last few years, Eric has been teaching the Future Entrepreneurs Workshop (FEW) — a class for Nashville high school students to talk about entrepreneurship and come up with business plans for entrepreneurial ideas. He uses it to remind the group of future entrepreneurs to always be passionate about the problem they are trying to solve and to make sure it is a problem people have. Additionally, he reminds students that being an entrepreneur is hard, so you have to surround yourself with people smarter than you and make sure you have support systems in place to make it through the tough times.
Eric clearly loves this class and gets a lot of energy out of it, in his own words "If ever you had any doubts about the future of what this country can be, and should be, start an entrepreneurship class with a bunch of high school students, and just listen to the ideas that they come up with (…) it'll totally change your mood, you will be completely enthralled with and positive about what the future for this country can and should be."
Eric Satz
An entrepreneur and former investment banker, Eric worked for DLJ/Credit Suisse First Boston before co-founding Currenex, Plumgood Food, and Tennessee Community Ventures, a VC firm. Eric served on the Board of the TVA from 2015-January 2019, and he teaches an entrepreneurship class to high school students. A Miami native and diehard 'Canes and Dolphins fan, Eric went to Amherst College. After years in NYC and then San Francisco, he and his wife moved to Nashville, her hometown, to raise their kids. When he's not breathing life into startup companies, Eric loves to ski, play soccer, and practice yoga.
About AltoIRA
AltoIRA is a financial technology company on a mission to help individuals access and execute investments in alternative assets using their retirement savings. The firm's cost-effective and hassle-free platform streamlines the process for investors, funding portals and issuers alike. Alto currently works with leading platform partners including AngelList, Wefunder and Masterworks, as well as financial advisors, funds and other direct issuers. Launched in 2018, the Nashville-based fintech firm is backed by leading investors including the family office of Tony James, Moment Ventures, Foundation Capital and the Sequoia Scout Fund. For more information, please visit www.AltoIRA.com or follow us on LinkedIn and Twitter.