I downloaded all payment apps in the local fintech market.
Let's test these apps. The goal is to analyze and find out if the products meet customer needs, UX, advantages as well as disadvantages of each app, how these apps are innovating, and many more.
What additional features would you like me to test?
The list includes:
Click Evolution
Paynet
Oson
Myuzcard
Apelsin
Beepul
Upay
Pulpul
WOOPPAY Payment Ecosystem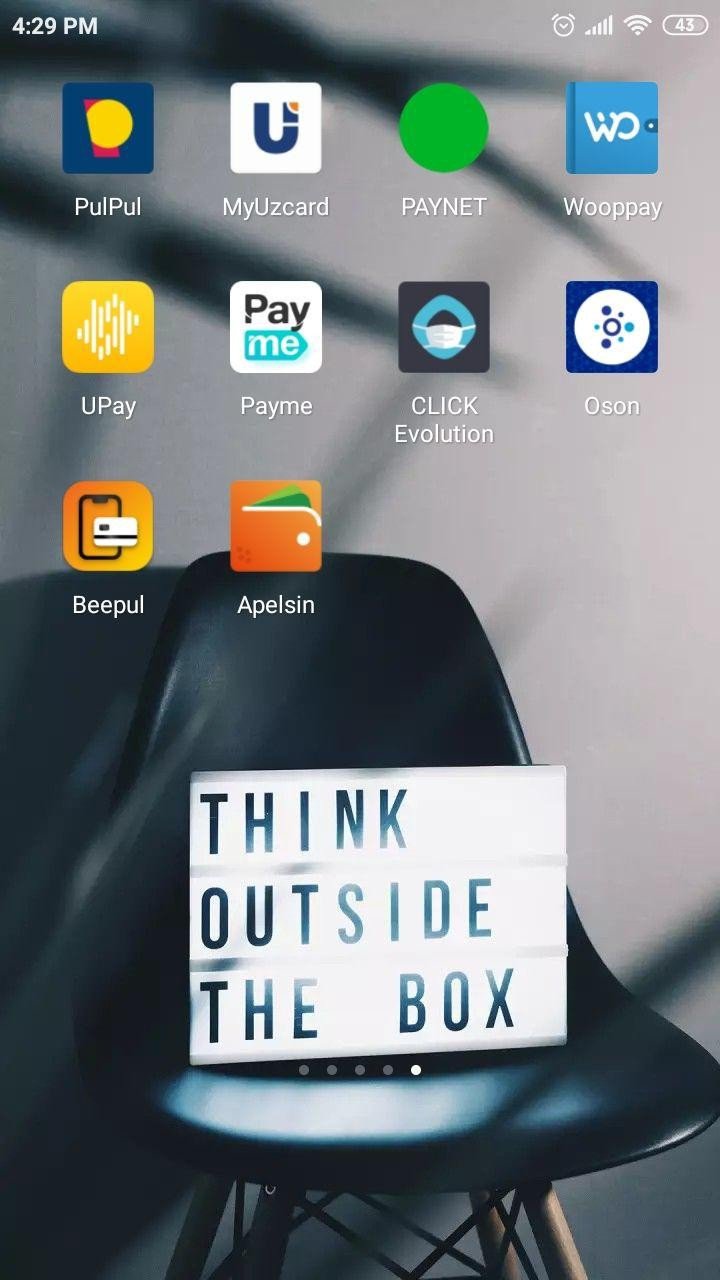 Initially, Apelsin was not included in the list because the app is developed by Kapital Bank and has slight advantages over the pure payment apps.
Unlike other online banking, apps Apelsin competing mainly in the payment area and positioning itself as a payment app.
And there was MBANK a payment app in the list however, the app was not functional, therefore, I had to replace it with Apelsin.