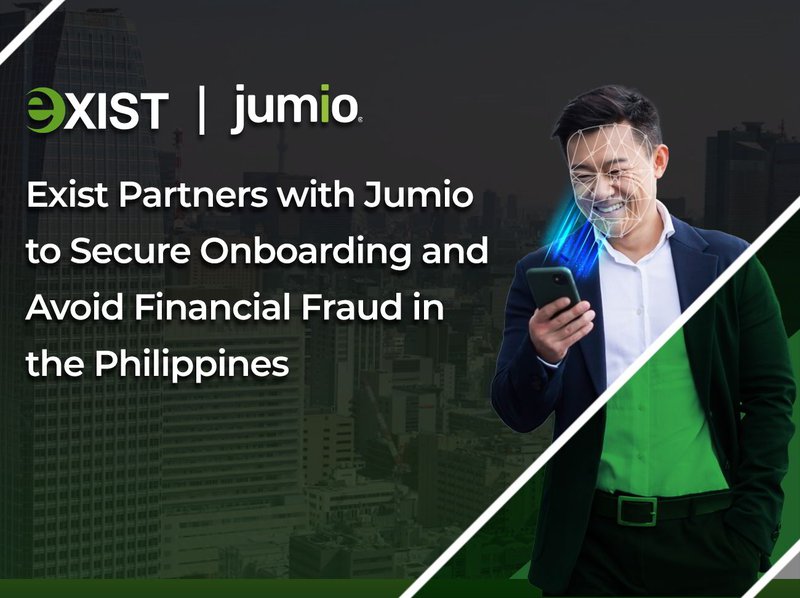 In today's digital age, financial institutions are increasingly moving their services online. However, with this comes the risk of fraud and identity theft, which can have severe consequences for both the financial institution and the consumer. This is where eKYC, fraud prevention, and identity verification come into play.
The Partnership Between Exist Software Labs, Inc. and Jumio
Exist Software Labs, Inc., a leading Java developer in the Philippines, and Jumio, a leading provider of end-to-end identity proofing, risk assessment and compliance solutions, have partnered to create a secure and automated online onboarding process for bank consumers in the Philippines. This partnership will allow financial institutions in the Philippines to offer a streamlined and secure onboarding experience for their customers.
"We are thrilled to partner with Exist Software to provide a complete biometric identity verification solution that helps financial institutions in the Philippines create a seamless, secure and innovative onboarding experience," said Frederic Ho, Jumio VP of APAC.
Jumio's solutions use artificial intelligence, machine learning and biometrics to verify the identity of individuals quickly and accurately. This will help financial institutions in the Philippines to comply with Know Your Customer (KYC) regulations and prevent fraud. Exist Software Labs will provide consultancy and cutting-edge products and services to support the integration of Jumio's solutions into existing banking systems.
How This Partnership Will Benefit Filipinos?
This partnership will benefit Filipinos by providing them with a more convenient and secure way to open and manage their bank accounts online. Since the pandemic, more and more people are turning to online banking services. This partnership will provide a way for Filipinos to access these services without compromising their personal information.
The automated onboarding process will also reduce the time it takes for customers to open a new account, making it more convenient for them. This will help increase financial inclusion in the Philippines, where many people still do not have access to traditional banking services.
"In Exist, we often use the tagline "There's always a better way". It's specially exemplified by our partnership with Jumio. Jumio's technology solutions in the identity verification space together with Exist's technology solution allow us to provide our BFS clients with a better and seamless onboarding experience that is both secure and innovative. We are excited and look forward to expanding this partnership further seeing how their technology can truly benefit the onboarding experience of the Philippine's financial institutions." said Jonas Lim, Exist VP of Engineering
Finally, this partnership will help prevent financial fraud, which is a significant problem in the Philippines. By implementing robust identity verification and fraud prevention measures, financial institutions can protect their customers from identity theft and other forms of fraud.
In conclusion, the partnership between Exist Software Labs and Jumio is an exciting development for the Philippines' banking industry. By providing secure and automated onboarding processes, financial institutions can offer their customers a more convenient and secure way to access banking services online. This will help increase financial inclusion and prevent financial fraud, making it a win-win situation for everyone involved.