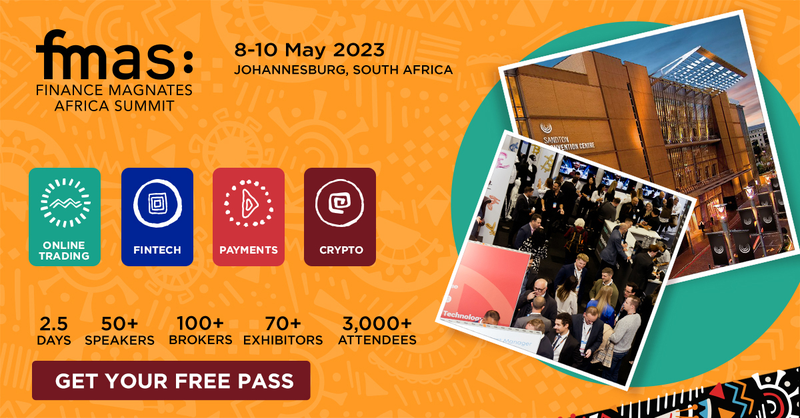 Are you prepared for a once-in-a-lifetime opportunity that will revolutionize your professional life? If you're looking for a gathering of the most influential people in the African financial sector, look no further than the Finance Magnates Africa Summit FMAS23. A few examples of why you shouldn't skip it:
Global Audience Size Exceeds 3,000
The Finance Magnates Africa Summit is an excellent chance to meet influential people in your field, as it attracts over 3,000 attendees from all over the globe. If you want to network and make connections, this gathering is perfect for you.
Over 70 Exhibitors to Maximize Your Possibilities
Over 70 brokers will be present at the Finance Magnates Africa Summit, giving you the opportunity to network and discover the best broker for your needs. You can save time and energy you would have spent on searching for brokers by having them all in one location.
More than 50 Experts Will Share Their Knowledge
The Summit has a history of drawing influential figures in the field to talk at it, and this year will be no different. Over 50 presenters, including leaders in your field and influential thinkers, will share their knowledge and experience to help you take your company to the next level.
Get to Know Prominent Figures
Here you will have the opportunity to network with some of the most influential people in the world of business. Finance Magnates Africa Summit attendees have the unique chance to network with and learn from world-class leaders. If you want to meet new people or find a business partner, you've come to the right spot.
A VIP Closing Party and Hollywood-Themed Blitz Party
The Summit will host a blitz party in true Hollywood fashion, and the concluding party will be a VIP-only event at Sandton San Deck. These gatherings are great opportunities to relax and socialize after a busy day of work. You'll walk out feeling motivated, encouraged, and eager to take on the world.
In that case, why delay any longer? Don't pass up the chance to meet with the most successful people in your field and experience the luxury life.
Don't miss out on the once-in-a-lifetime opportunity that is the Finance Magnates Africa Summit. Get your free pass today!