Silk Road Cash & Payments Conference
When: March 27, 2023, 9 a.m.
Where: Almaty, Kazakhstan
---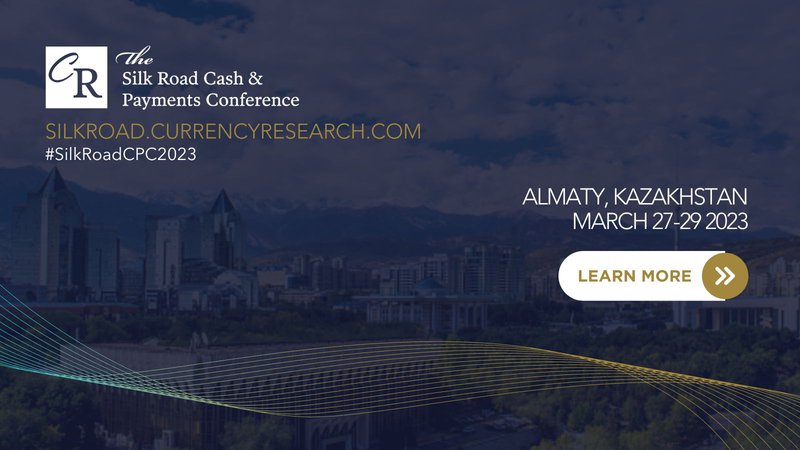 This exciting new initiative, co-hosted with the National Bank of Kazakhstan, brings together central banks & regulators from across Central Asia (as well as the wider Asia, Middle East Africa, and European regions) for networking and education.
This region is experiencing significant investments from both Eastern and Western countries, which in turn is expected to drive significant growth across a large region, including many countries and currency systems. Both cash and electronic payments will go through an evolution to adapt to new requirements and flows, both domestically as well as cross-border.
The event will run in a dual-track format with one track focusing on Payment Infrastructure & Modernization and one track on Cash Production, Technology, and Cash Cycle. Join us!
website: http://bit.ly/3T4uscp