Digital Currency Conference
When: May 17, 2023, 9 a.m.
Where: Mexico City, Mexico
---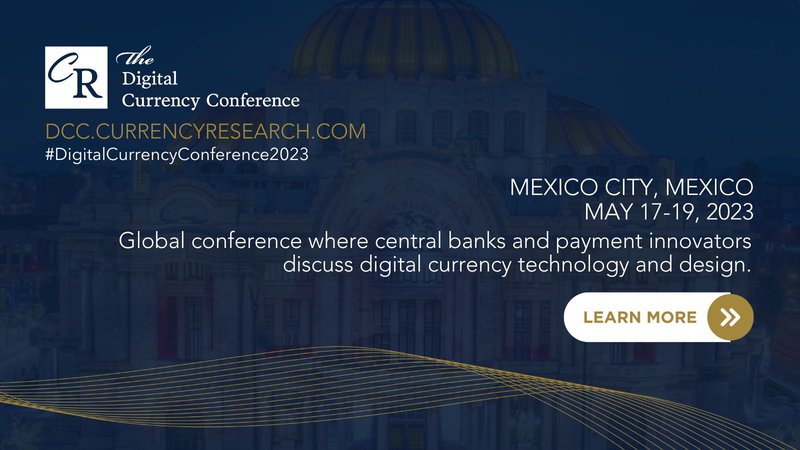 As central banks around the world are formulating their policy objectives for general purposes CBDCs, the Digital Currency Conference focuses on the design and implementation of digital currencies, exploring the pros and cons of different technologies, including commercial/private offerings such as Stablecoins. The conference brings experts and visionaries together from the government, commercial, and FinTech sectors. Join us in shaping the future of Digital Currencies!